CorelDRAW Graphics Suite 2019
CorelDRAW graphics Suite and Editing Software
Includes Bonus Software
Non-Destructive Layer-Based Editing
Camera RAW Lab
HDR and Lens Correction Tools
Scripting Engine and XMP Support
Support for 3rd-Party Plug-Ins & Brushes
Discovery and Learning Center Tutorials
Integrated Sharing & Social Media Tools
Compatible with Windows 10, 8/8.1, and 7
1 Year Warranty
Design anywhere with CorelDRAW graphics Suite 2019. Whether you're passionate about pixels, obsessed with output, or in love with layout, CorelDRAW puts you in control of your creative journey. You'll love the freedom to work the way you want, and you'll love the results. Enjoy the professional graphic design tools you need to work faster, smarter, and in more places including on the go with CorelDRAW.App. Design with pinpoint precision, thanks to Pixel workflow improvements. Enjoy more control over your objects, layers, and pages. Create with confidence with new non destructive effects. Enjoy a wide variety of new high quality templates that are now easier to navigate. Boldly express yourself like millions of artists, designers and small business owners around the globe. Like them, you can rely on CorelDRAW graphics Suite. Deliver outstanding results every time.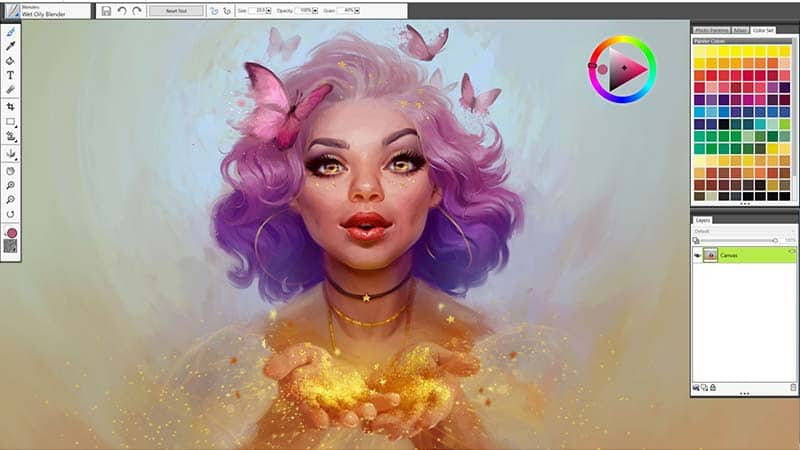 Become a digital artist
Let Painter Essentials 6 quickly auto-paint your photos to turn them into paintings. Or learn to paint, draw and sketch from scratch in a welcoming environment, using pencils, pens and particles.